New Gallery: Vietnam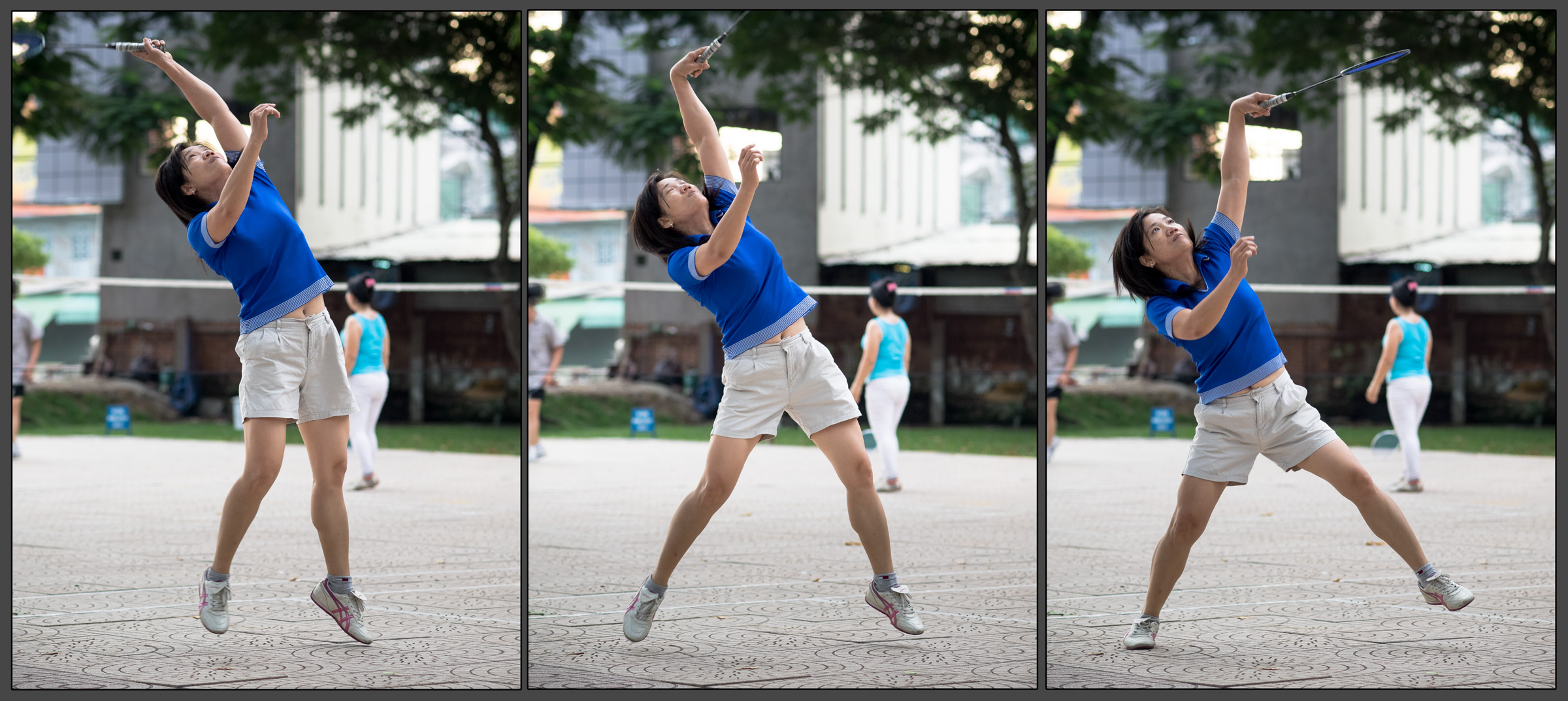 I've just posted a new gallery to Qamera called "Vietnam." Those of you who follow me know that I travel there very frequently. It contains some of my favorite photos over the past few years: http://qamera.smugmug.com/Galleries/Vietnam/ I visit Vietnam often, mostly Saigon but in the past year I've also had the opportunity to visit Phan Thiet, Danang, Hue, and Hoi An. There is a relaxed sociality visible everywhere : Complete strangers having conversations on motorbikes at stop-lights or even while they drive; An 85 year old woman playing badminton in the park with a handsome man in his 20's; the thousands of outdoor cafe's where people sit haunched on tiny plastic chairs sipping coffee and chatting with each other. It certainly brings a different meaning to the word 'socialism'.
Here are just a few. If you like these, head on over to the Gallery to see my 'top 120'.
Technical notes: Of the 120 photos in the gallery, 42 were taken with a Nikon D700, 40 with an Olympus E-M1, 27 with an Olympus E-Pl5, 5 with an Olympus E-P5, 2 with a Nikon D800, and one each with a Nikon D7000, Nikon D300, Canon Powershot S90, and an iPhone 4s. Yup. I'm a gear-head.